You have so much new, beautiful art to choose from this year's "Heaven And Earth" Series.
I'm excited to begin my 15th season at the Loretto Chapel. Weather permitting, I will begin showing my new work on March 1, 2019.
As many of you know, you are always invited to contact me anytime with specific requests for photos of my work, in certain sizes or in your preferred color pallet. I am happy to email them to you, along with pricing and shipping details.
Whether I see you outside the Loretto Chapel or hear from you online, I am always happy to serve and connect with you more.
Thank you all again for your wonderful connection; I appreciate you and your business very much.
Warmest regards,
Julie B. Salazar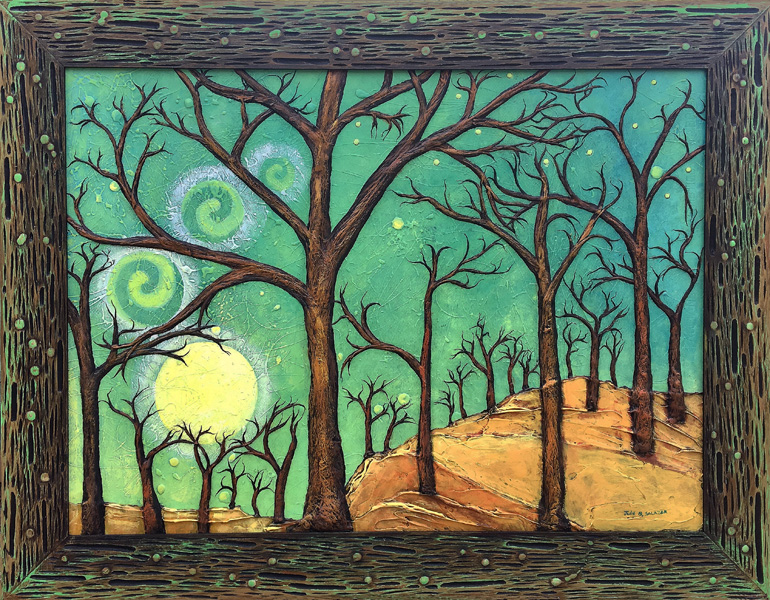 2018 Original Heaven And Earth Series
Southwest Landscape Print Series